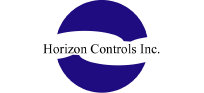 Horizon Controls Inc.
Industrial Automation Solutions Part 4
Horizon Controls Advantages:
A. Utilization of Standard Applications
B. Successful Track Record
C. Network and Systems Expertise
D. Consulting Phase Ensuring Successful Completion
E. Ability to Customize Interfaces When Needed
F. Flexibility to Integrate Multiple Existing Applications
G. Ablilty to Provide a "Complete Solution" vs "One Component"
H. Provide a Proven, Systematic Process to Deliver Quality Solutions On-Time and On-Budget
I. Integrate Seamlessly with your Existing Methodologies, without Sacrificing New Benifits
J. Complete and Uniform Documentation
K. Stress Customer Participation and Involvement in all Phases
L. Comply with all Regulatory Requirements